Surpass the 1-Click Installer MediaTemple error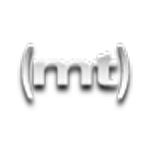 MediaTemple is one of the reccomended web hosting services in wordpress.org. It has the option for 1-click install for wordpress (which I exclusively use), but it  shows an error right after you buy a domain, besides the primary.
The solution is very simple, and IMHO pretty dumb.  The manual install is a choice, but there is a 6 MySQL users  limitation. If you use more, you must aqcuire a MySQL Pool container that costs as much as the hosting. The limitation however does not apply for 1-click generated users!
So what to do:
After you acquire your domain, a new folder appears in your domains folder in File Manager (or FTP).
Delete the newly acquired domain folder from File Manager or FTP.
Then run the 1-click installer again.
Magically, there should be no errors now!