Indie festivals and presentations – My experience
Another rant. What a surprise.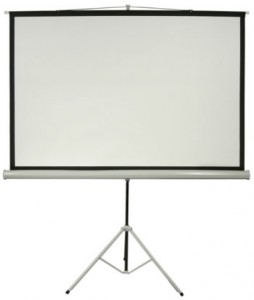 The i2fest fiasco.
So recently I participated in a couple of events as a presenter and as a speaker. The first one was i2Fest in November 2011, which is an indie festival organised by my school of Industrial Informatics in Kavala. I went there voluntarly with my project, QRier, which is a QR feedback system for e-shops and delivery services. Nothing too complicated, a small project, but enough to get me into the festival.
As a sidenote, my project was not hardware related as the rest of the projects and also I did not contact any professor to promote me there. I submitted my project, got accepted and went there on my own.
By the time we arrived there, the problems started. First of all, there was no contact from the organisers for any technical equipment we might need, which didn't bother us much since we only needed a monitor to be able to show them our work. Why am I mentioning this? It shows the lack of organisation. We were given no programme of the festival, everything we needed to know we asked around the volunteers. As a result I missed a speech about mobile apps, which I was really looking forward to.
The first day we also did not have Internet access, and while one of the organisers there told us that it was a good thing, because now they will be able to ask for more funding, it was a bad thing for us as we couldn't show our web app. That was something that enraged me. The problem did not occur due to network overload, because we were the same people in the festival all day, which brings me to the biggest problem there, the quality and the quantity of the visitors.
The i2Fest quantity of the visitors
The festival had a span of 4 days, Thursday till Sunday. The first 2 days it was planned for some local schools to come visit, which I find very positive, as I believe that these children will pick up from our work and move forward. We were accepting schools from 09:00 till 13:00, the volunteers worked their asses off, and did an excellent job. Afterwards, we had to stay at the place till 20:00 in case some other visitors decided to pass by. Which they didn't. The first day there were 3 visitors, the second 6. And I counted them all. I am dead serious. Same thing thing happened to last i2fest in May of 2010, I was there. Why did they keep us there? Why they didn't let us go at 15:00? They knew that very few people would visit in weekdays, same thing happened a year ago. Not only it was badly organised, but also the organisers did not learn anything from last year. I saw the posters in the city, there were no schedule printed there, they could inform the public about the working hours. We in the tech show had to stay there, the volunteers could leave though. The hours were too long.
The i2fest quality of the visitors.
After all that, the weekend arrives where we hoped the things to get better. To be clear we had more visitors. Excluding the random people, the mayors and other politicians, there were 4-5 IT people there. I honestly am fucking serious. To explain why this is a tragic PR management for the festival organisers, in 50km range near the festival there are 2 cities, Kavala and Xanthi,  and 2 industrial areas, one Technological Institute and a University with Electrical engineering department. I believe with a *little* promotion, we would have at least 50 people there. This is why we hold these festivals, for technical parties to introduce each other and collaborate in the future. Instead the organiser were there to kiss some politician's ass to get more funding. They had some pretty volunteer girls to dress up like some stewardesses. So pathetic. Come to think of it, the professor that made the whole thing possible, first visited our stand with the politicians while he was showing them around. (Sidenote: Why a politician is interested in a dancing robot, while 10 kms further there were people striking for their salary decrease?)
Finally, when the last day we asked to leave earlier, because I work 2 jobs and needed some time to rest the organisers were pissed off and did not wanted us to go, even though I had no choice, but to leave them there. I notified them about my early leave a day prior and nevertheless it was a surprise for them. Anyway, I thanked the volunteers and left, without even one of the organisers saying thank you. I took a vow of never going back there.
The iekXini Edu festival train-wreck.
But why am I bringing up an issue that happened last November? Because I recently had a similar experience in another indie festival, the IEK Xini edu Festival which through a friend of mine I was invited give a presentation for WordPress. I use and build websites with WordPress for the last 4 years. The presentation was supposed to be a two-parter, the first part was an introduction to WordPress by a representative from Automatic, also friend of mine. The second part was mine, a small guide to migrate to WordPress, just a simple way to touch the Twenty Eleven theme and some guidelines for other platforms. I went there the year before again with a WordPress presentation.
The day before, while I was working, the other spokesman bailed on me, because of a new contract he had, which nowadays is a very big thing to have this big work (he is in an exclusive contract, with big pay). So I had just an hour to implement some introductory slides for WordPress, because the next morning I had to work again. To explain things better:
I worked the day before from 15:00 till 23:00 – Having my presentation ready
I was notified from the other spokesman at 22:00 about his inability to give his presentation
At 00:00 I started making the slides and had to wake up at 06:00 to go to work again until 15:00
I know that the organisers didn't care at all for all these, of course, since I didn't meet or contacted (or contacted by) any of them, but I am writing these things down to show you that I also could have bailed out, but I kept my word and made it there of course completely voluntary.
When I arrived there, I set up my laptop, got the microphone, and explained part of the situation that my presentation was a bit technical and that I was prepared otherwise. So I went on and talked about 40-45 minutes, showing little to no code at all. Before the presentation I was informed that in the audience would be designers, developers and some other people, around 20 persons in total.
When I was done, I asked the audience if they had any questions, there was a dreadful silence. The kind of silence that you know that things went bad. Really really bad. So I'm thinking, I screw things up! I went through my ppt another time to make sure, but there was nothing too technical. Turns out that the audience were little to none designers and developers. This happened because, I noticed afterwards that the organisers had given the title "Earn money with Blogging" on our presentation, which was totally misguiding. In the audience were different students from various specialities but 3-4 maybe from devs and designers.
Afterwards, I felt really ashamed and one professor told me that I lost the audience and should have talked less about widgets and more about ads. I explained to him that I wasn't prepared to give that speech and he told me off by saying that we should have prepared more and nobody understood anything. And of course didn't have the decency to thank me for my time. It's mandatory that you thank someone when he volunteers his time.
Here is my problem. IF nobody understand anything its your own goddamn fault that there wasn't the right audience there. You used the marketing tricks that you use to bring people to your Institute of Profession training or whatever you call it, and of course myself and the institute got exposed. This is really the last time I talk to an audience.
Why am I mentioning these two facts?
Well, they do have a thing in common. The target audience was off. Here is a free tip festival organisers, find the right audience. Both cases show that if you are unorganised and have the wrong audience you waste everyone's time. Everybody gets angry, some get ridiculed and exposed.
UPDATE 22/10/2012:
Well it seems that this post was actually read and I did not get an invitation to the i2fest that ended today. Further proving my point… Thank you.